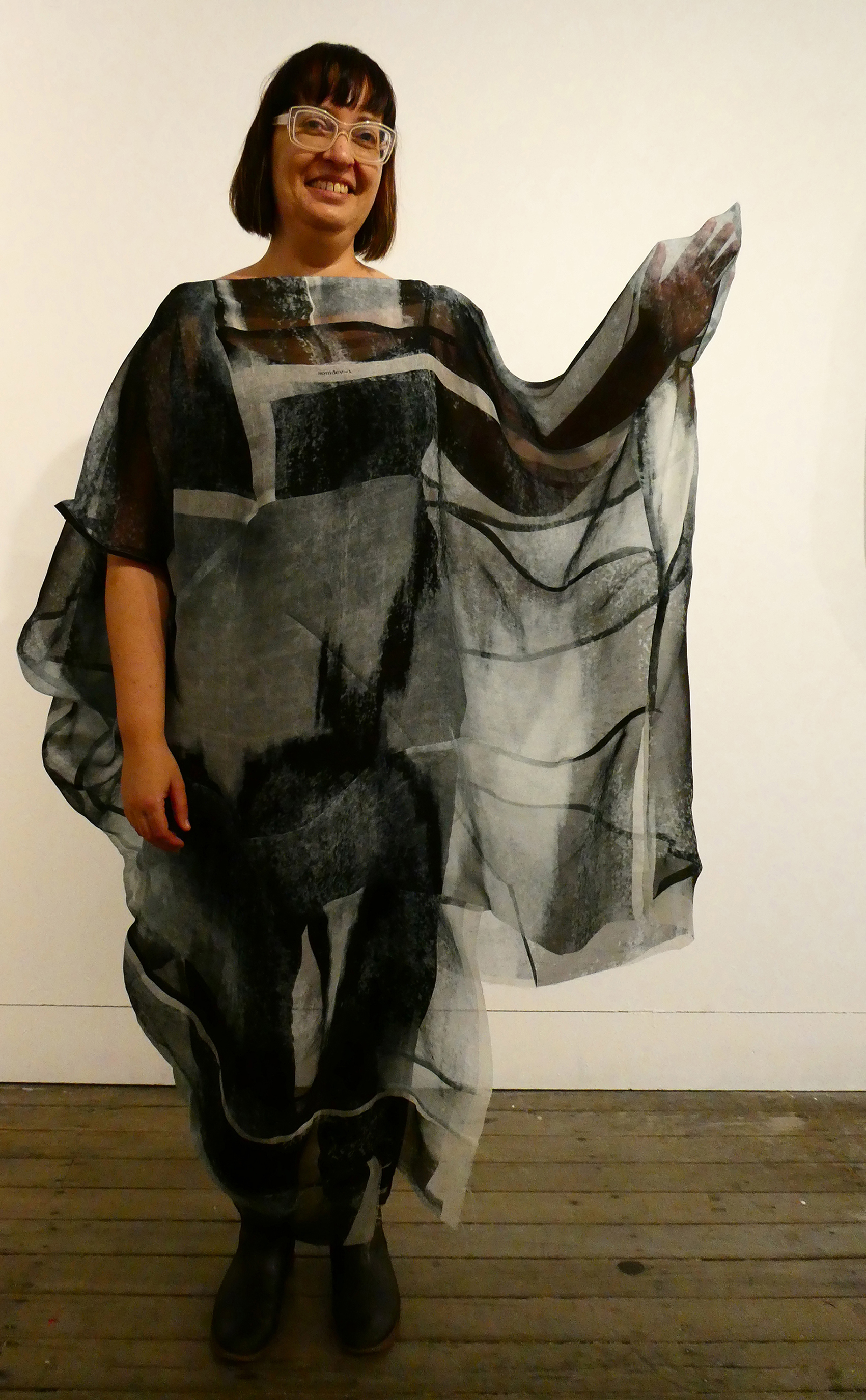 Making in Pieces (exhibition), Gaffa Gallery, Craft Week Sydney, October 2019
This exhibition of work includes a series of colour studies drawings which were developed through digital manipulation into digital textile prints.
During the exhibition, Donna performed her Dynamic Cutting technique, using silk organza. The fabric was cut progressively from the wall, and made into new garments. This way of cutting and making garments is slow; working in the gallery allowed it to be recorded progressively. The particularities of the cloth, it's pattern and transparent properties, including the printers marks were integral to the garment cutting and design.

This fabrication and garment style is available for bespoke orders. Email to express interest in a one-off garment. Photography: Stephen Reinhardt