I like to cut and make experimental garments.

Donna Sgro is a fashion and textile designer. Her practice is research driven, focused on designing individual garments using experimental cutting and making. By challenging the repetition and proliferation of common garment styles and shapes, she proposes ways to elevate garments through a playful approach to dress. In her work she explores cutting, pattern and colour to activate garments in dynamic ways, emphasising movement and change.

Donna's fashion and textile works have been exhibited around the world, including Australia, USA, Japan, France, UK and South-east Asia. Her work is most well-known for the Morphotex Dress, a world-first in biomimicry for structural textile colour. She is currently developing experimental textiles in collaboration with choreographer and dancer, Kristina Chan, for her next major work, Brightness.

Donna gained her PhD at RMIT University and works as an academic at the University of Technology Sydney, in the Fashion & Textile Design Program. Dynamic Cutting is an experimental method of cutting and making garments, developed in her doctorate. She has taught across design disciplines in the Interdisciplinary and Design Studies programs in the School of Design.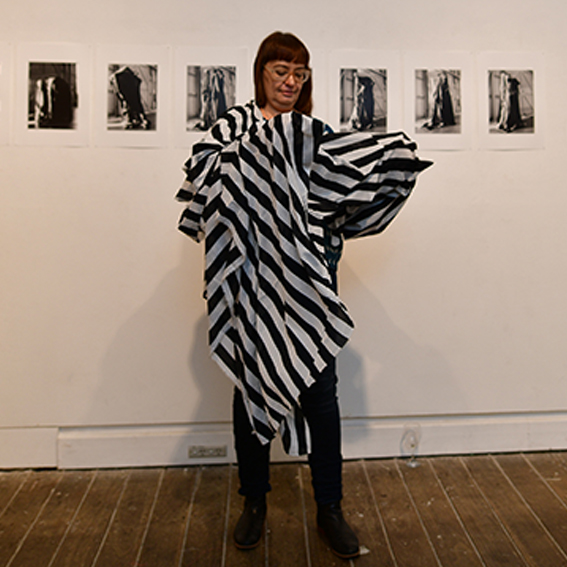 Contact:
donnasgro@gmail.com