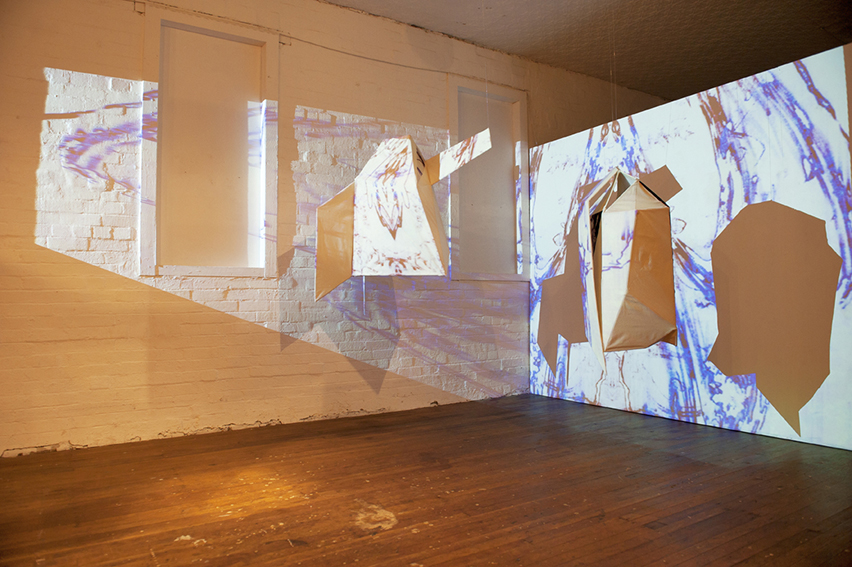 CONSTRUCTIONS is an exhibition of collaborative work by Armando Chant, Donna Sgro and Olivier Solente as Make.Shift Concepts.

This work includes hybrid material forms, conceived as static mutations between garment, object, textile and space. Beginning from studies of nature and the idea of continual transformation, an iterative process is employed. This involves abstractions and re-combinations of digital and analogue technologies, and an exchang of processes between designers. Within this exhibition, the nature of what a garment can be and how it relates to the body, is questioned. The garment, rather, is presented as a transitioning object, using both 2D and 3D representations.
CONSTRUCTIONS
Damien Minton Annex, Sydney, October 2012.