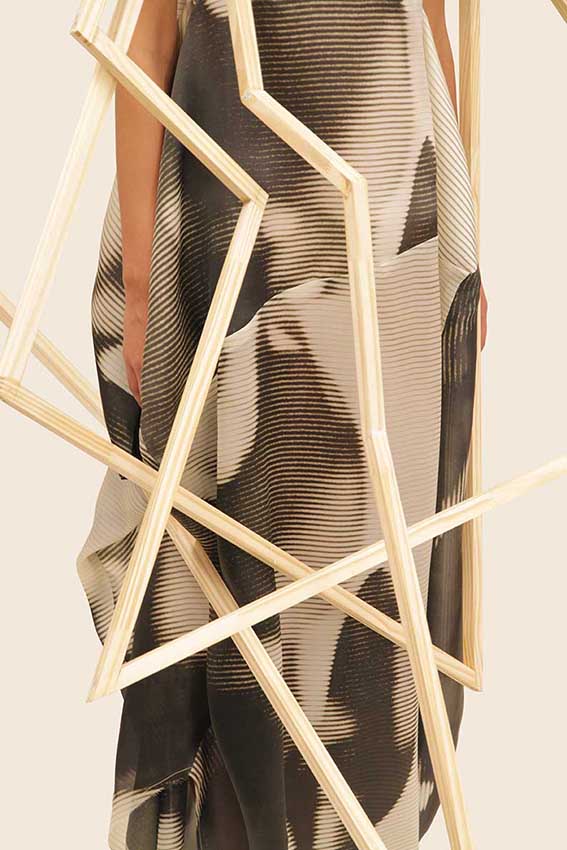 An installation by Make.Shift Concepts (Donna Sgro, Armando Chant, Olivier Solente) in which garments are represented as transformative structures. Structures that are solid and structures that are soft, depending upon the materials and imagery through which they are made. Each garment through its different mode of representation reveals a new aspect of the form, and this is further expanded through the incorporation of graphic imagery.
ARCHITECTONIC Exhibition
Virgin Australia Melbourne Fashion Festival Cultural Program
12-22 March 2014, No Vacancy Gallery, Melbourne.